John Flint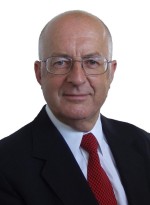 Property Consultant
I have been asked to write my profile. I find it difficult because many profiles are soooo cheesey! But here it goes:
In the 30+ years I have been in real estate, I have done business with thousands of sellers and buyers, made a lot of people happy and made lots of friends as well. All done with integrity, sheer hard work and a smile. As a result of this, people use me again and they refer me to their friends. For this I am grateful and thank them.
Things have changed since the 70's, technology has been a great help but it's still very much a 'meet and talk to people' business.
I am never too busy to hear from you and would be delighted to help you with your first home, units, houses, land, subdivisions, appraisals, probate, strata, downsizing, upgrading and all things real estate.
If you list your property with me and I don't sell it, then there is no selling fee.
There, I've written the profile - not toooo cheesey I hope!
John Flint 0412 687 626
08 9434 1600
(08) 9434 2109
0412 687 626