Vince Mondi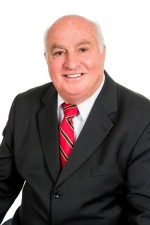 Property Consultant
Vince Mondi, A true gentleman of the Real Estate Industry with over 39 years of extensive knowledge in the Cockburn and Fremantle areas. We don't ask Vince who he knows, we ask who you don't know and there are not too many people Vince doesn't know.
Vince has outlasted many a so call high flyer, with a steady diligence that has made him a stalwart of the industry.
This wealth of knowledge and Vince's extensive data base of 39 years in the industry has your property in a buyers hands within hours of listing.
If you are selling, Vince has the extensive knowledge of the market to have your home sold with dedication, knowledge, experience, and honestly with commitment to obtaining the best result for you.
Seeking an appraisal, then test Vince's vast knowledge and experience of the Cockburn and Fremantle area for an honest market opinion in all types of Real Estate climates.
08 9434 1600
(08) 9434 2109
0418 910 075